Message from the Principal's Desk
"EDUCATION MAKES PEOPLE EASY TO LEAD, BUT DIFFICULT TO DRIVE; EASY TO GOVERN, BUT DIFFICULT TO ENSLAVE "

– LORD BROUGHAM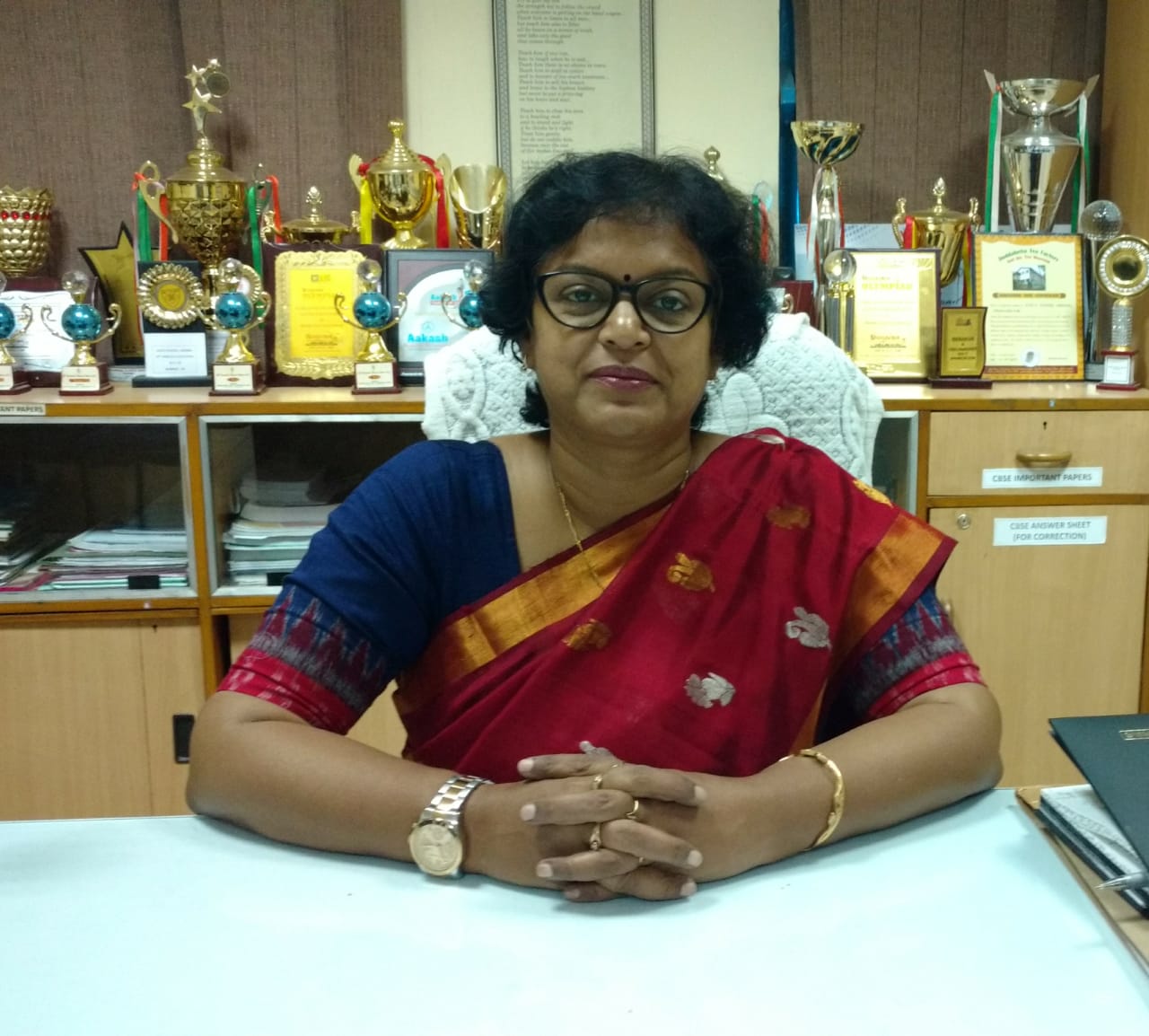 Dear Student and Parents,
"Every great dream begins with a dreamer, we must always remember that we have within us the strength, patience, and the passion to reach for the stars to change the world".
It is with this determination, focus and perseverance of JUSCO School Kadma walks confidently into its 11th year of existence. Modern Education is all about helping the child to realize and explore his/her potentialities and talents. Our children represent our hopes and dreams.
Parents, students and the school authorities are a team and complement each other's effort. Education is not just a process of giving knowledge for a future job but a lifelong process which creates an understanding of moral and ethical values to guide one's life and make our students the future hope of the country.
At JUSCO School, Kadma, we create an atmosphere of reverence for education and a healthy environment where academics, co-curricular and extra-curricular activities mould our students and spur them on to be the brightest and best. In order to continue to achieve this teachers and parents in unison have to nurture the potential of children. Because we believe that in every acorn lies a mighty oak
We Acknowledge and respect that each child is different. Hence we do not typify students in slots, rather empower them so that they can innovate experiment and gain confidence. The freedom of failure, learning from mistakes, reflection and self realization is the support provided by the teachers. This develops self confidence, understanding and self respect among the students. The knowledge, that they belong to a safe and secure environment supports them through their physical and mental changes and developmental challenges. We are grateful to all members of JUSCO School, Kadma family for the immense faith and support always.
MRS. JHUMJHUMI NANDI
Principal, JUSCO School Kadma